DuPont de Nemours & Co, Wilmington, Delaware (1967)*
Artist/Designer:
Project Location: Wilmington, United States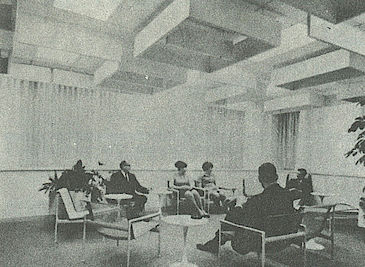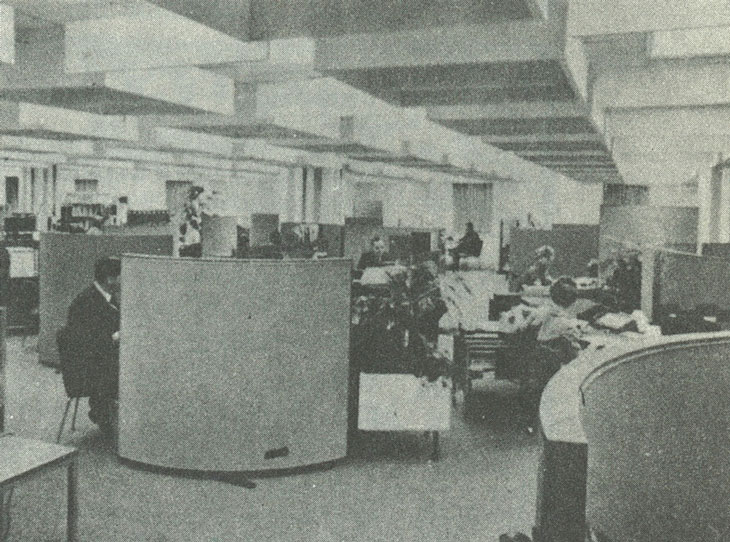 Style/Period(s):
Post Modern
Primary Material(s):
Glass, Fabric, Wood
Function(s):
Workplace
Related Website(s):

Significant Date(s):
20th Century, 1967
Additional Information:
Publications/Texts in Print:

Sundstrom, Eric D., and Mary Graehl. Sundstrom. Work Places: the Psychology of the Physical Environment in Offices and Factories. Cambridge University Press, 1986.

Glaser, Milton, and Matthew Klein. Work, Life, Tools: the Things We Use to Do the Things We Do. The Monacelli Press, 1997.

Gottschalk Ottomar: flexible administration buildings, fast publishing house: Quickborn 1968

Building Address:
Wilmington, Delaware

Significant Dates:
Construction: 1966-67

Supporting Staff/ Designers:
N/A

Tags:
Workspace, Burolandschaft, Post Modern, Office Landscaping.
Viewers should treat all images as copyrighted and refer to each image's links for copyright information.