Casa Batllo Attic (1904)*
Artist/Designer: Antoni Gaudi
Project Location: Barcelona, Venezuela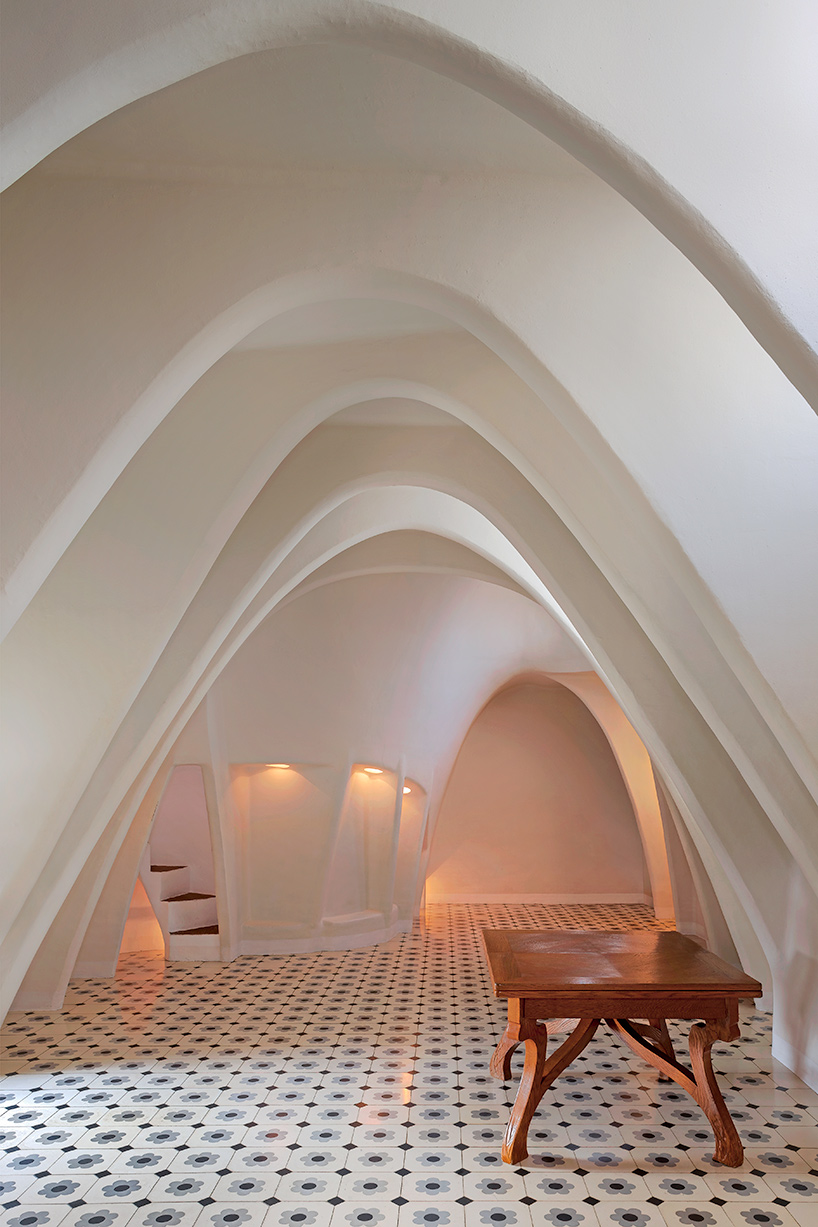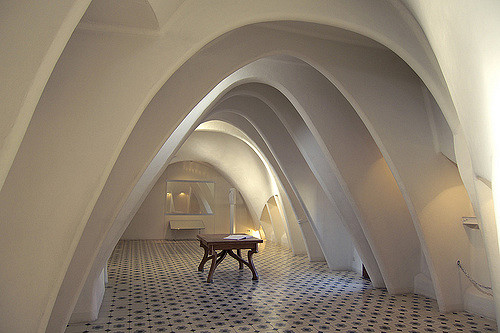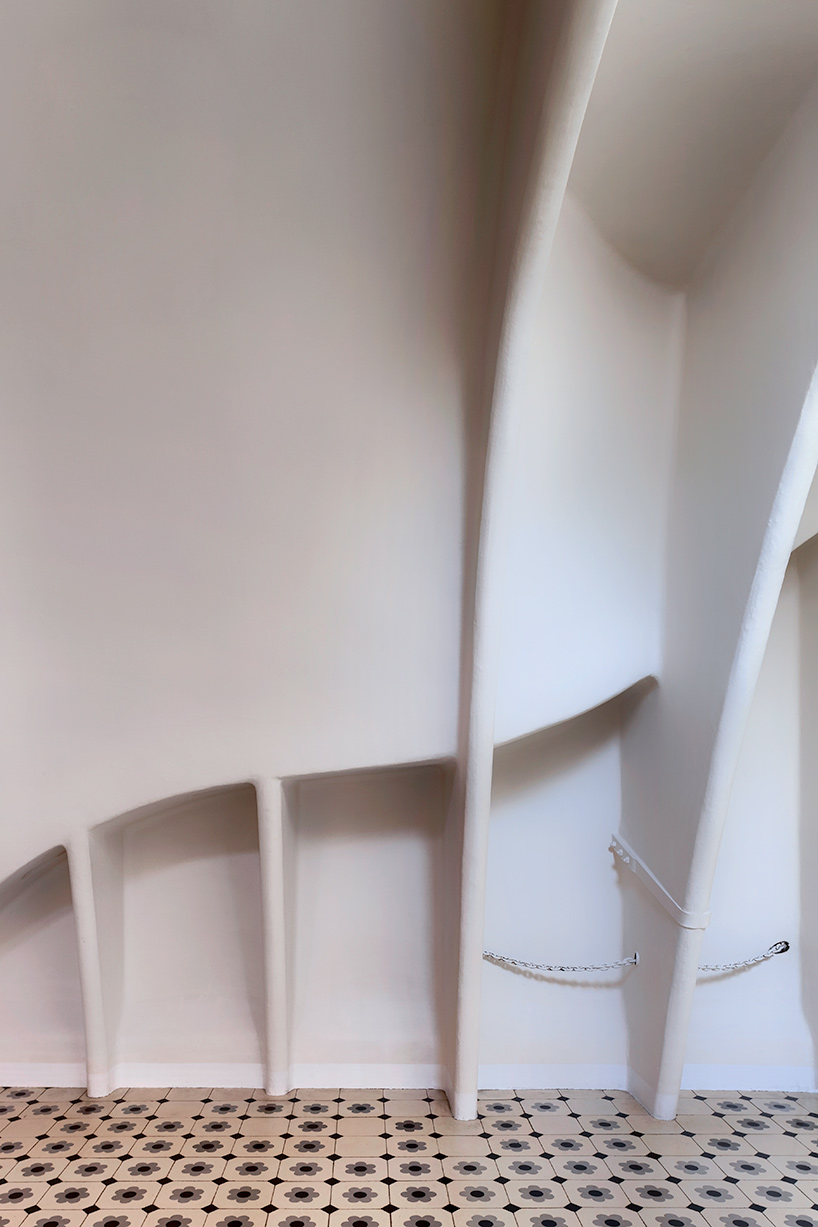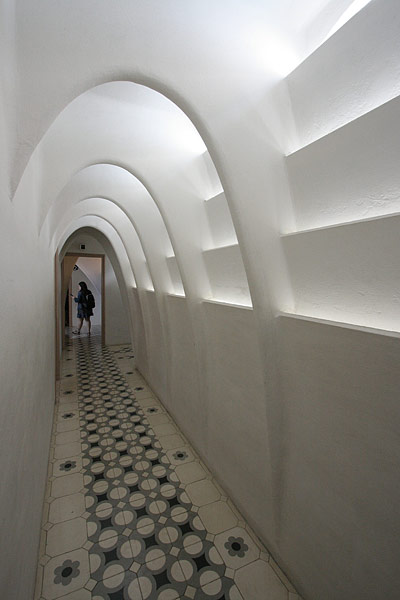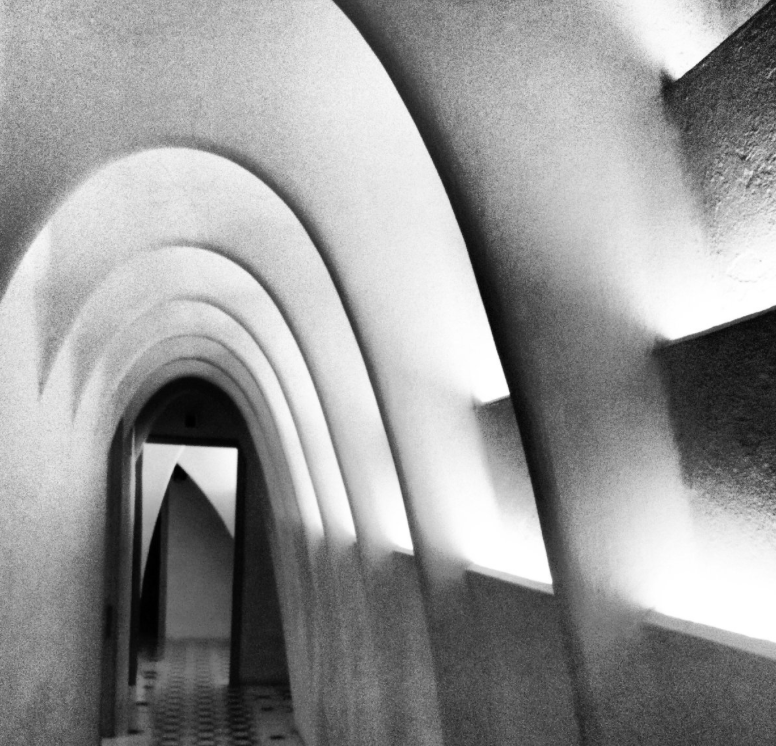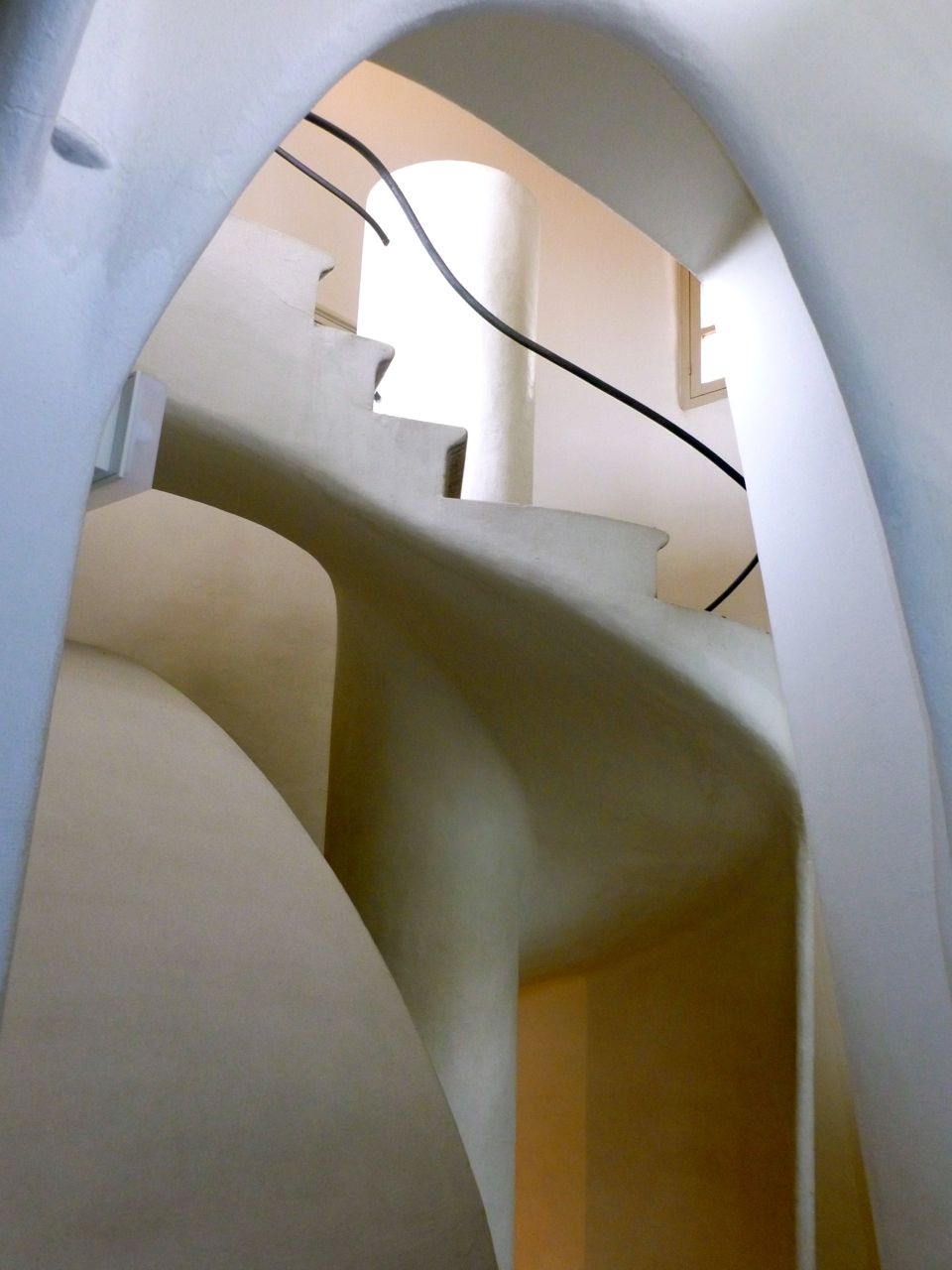 Style/Period(s):
Art Nouveau, Modern
Primary Material(s):
No Primary Material Assigned.
Function(s):
Residential Structure
Related Website(s):

Significant Date(s):
20th Century
Additional Information:
Publications/Texts in Print:
"Casa Batlló." The World of Interiors, Sep 01, 1986, 156.

Mooring, Stephen. "Antoni Gaudi, Casa Batllo." Architectural Design 50, no. 1 (1980): 88.

Simpson, Jane. "Casa Batllo, Barcelona." Access by Design no. 113 (2007): 33.

Building Address: Passeig de Gràcia, 92, 08008 Barcelona, Spain

Supporting Designers/Staff: Antoni Gaudí

Significant Dates: 1877(Initial Construction), 1906( Renovations)

Associated Projects: Sagrada Familia, Casa Mila

Tags:

Antoni Gaudi's Casa Battlo is one of his most renowned buildings. The attic area is one of many unique spaces that Gaudi created within his Barcelona home. In particular the attic stands out for it's sixty catenary arches, patterned floor, and stark white walls which envelope the guest within the airy sculptural space.
Viewers should treat all images as copyrighted and refer to each image's links for copyright information.